supply artists
WAYNETTE
Waynette Posch has been creating music since 2006. It started when she skipped school the day she got Reason for her computer. Since that fateful day, her work has been defined by a tremendous sense of wonder and freedom. Originally from the city of Heidelberg, she came to Berlin in 2011 to study fashion. Waynette discovered the DJ circuit during her time at school and began to play records on the side. Picking up traction on the club scene, her musical style and record collection was developing rapidly. It didn't take long for her unique approach on techno to come to fruition. She soon found herself completely immersed in her music. From her super raw music productions to her sharp eye for fashion, Waynette is a unique character in the techno world. Upon first interaction, she is a wonderful spirit, soft spoken with a thoughtful charm. Once in her element, she is a powerful creative force, who sees no boundaries in her art - truly a multidimensional artist.
Over the years her steadily growing archive of productions, which she had never shown to anyone, finally saw the light of day one stoned evening with a friend at her house. The quality level of the work was staggeringly high, and there was a ton of potential and diversity in the material. Waynette was singing her heart out into a cracked macbook screen's onboard mic, telling her stories over jagged beats. Some of the best artwork comes from an honest and modest place, and that is what makes her work so significant. Using ordinary production tools she managed to lay out a unique sound with her musical ideas, not a simple feat in today's saturated world of the DJ and Producer. A wide eyed artist making her first marks on an expansive scene it is here, at this moment where we find Waynette catching fire.
From dozens of wildly different, idiosyncratic productions, came her debut album "Eraser On The Dancefloor" for Supply Records. Dance music is something with so many conventions, but her sound palate here is fresh and unusual. Each piece of music incorporates a mantra, tone or rhythm that is out of the ordinary. This album is telling her story across varying shades of expressive techno and electro beats, peppered with her vocals. Waynette is a young artist on the rise whose distinctive and effortless sound needs to be heard.
WAYNETTE APPEARS ON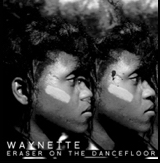 | | | | | |
| --- | --- | --- | --- | --- |
| / / Supply Records / / info [at] supplyrecords.com | | | | |