supply artists
STOJCHE
Stojche is one of the names on the European circuit that is broadening the scope of the underground dance music today. Hailing straight from the Macedonia (currently Berlin resident), he makes some of most downright electronic music right now. Stojche Cvetanovski grew up listening and playing techno in the macedonia's capital Skopje, went on to run parties and clubs and from there moved to producing, developing his own take on the underground dance music, a sound that is distilled perfectly into his dj sets. 
His releases on various imprints like Argumento, Dogmatik Records, Subwax, Tangible Assets, Supply Records and others showed consistency in his quality music outputs and proved his ability to execute a ''must have'' record.
He is one of the guys behind Argumento Music and also runs his solo Vinyl imprint "Tangible Assets" that releases various forms of techno and house associated with the traces of deepness.
Stojche's style does not derive from a certain genre. His DJ sets are full of exquisite, refreshing, rolling, quirky, edgy, and crisp grooviness, where he is capable of combining the forces from various forms of electronic music.
STOJCHE APPEARS ON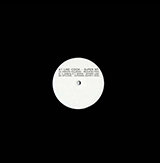 | | | | | |
| --- | --- | --- | --- | --- |
| / / Supply Records / / info [at] supplyrecords.com | | | | |