supply artists
ANDERS HELLBERG
Anders Hellberg grew up in the south of Sweden and started producing music at the age of 17. Today he lives in Berlin where he has his home, studio and is part of a small arts collective that organizes events. Anders is a highly skilled producer and he loves to work with analogue gear to get a crispy sound and a creative workflow. His tracks are solid and bass heavy techno with a modern-meets-old school vibe. Inspiration is his friends, Berlin, Detroit techno vinyls as well as tracks he heard in his early days from artists like Larry Heard, Lords of Svek etc.
Anders plays frequently in clubs in Berlin. He works with driving intensity, raw and deep grooves and droning varieties. Over the years, he has spent countless hours in his studio composing releases for labels like Golden Gate Club Records, Kaputt, Klasse recordings and Supply Records, to name a few.
As a kid he started listening to electronic music already when he got his first boombox, but first set foot in the electronic dance scene in 1997. In the early 2000's he and his friends started to organize events in the south of Sweden. Around that time they also began to visit the scene in Copenhagen and going to festivals in the north of Germany to absorb more of the electronic music scene.
Anders played his first live set in 2004 in the club Tiptop in Helsingborg. To him the music has a deeper meaning than only the music itself. He always allows it to inspire and influence other aspects of life.
Before moving to Berlin in 2009 he lived in a old milk factory in Helsingborg where he had his studio and was part of a big studio collective. This was a creative space and an important time where he could develop through doing club nights and having long jam sessions with different constellations of musicians and instruments.
ANDERS HELLBERG APPEARS ON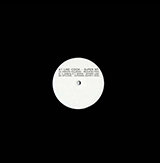 | | | | | |
| --- | --- | --- | --- | --- |
| / / Supply Records / / info [at] supplyrecords.com | | | | |